Intentional Real Estate
We Do It Right The First Time
We know that real estate is highly personal and affects so much more than the bottom line in most cases. When working with clients we take the time to understand how to work with everyone on their level and how they need our help. This allows us to provide quality service to each and every client. We keep our client list small in order to provide the proper experience – with honest, reliable, consistent service.
Kory & Daisy are very family oriented in everything they do. They have 2 amazing young girls and a very high energy Australian Shepherd named Lucy.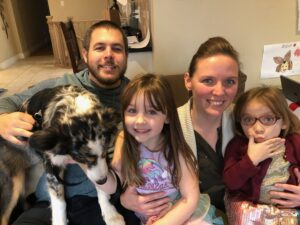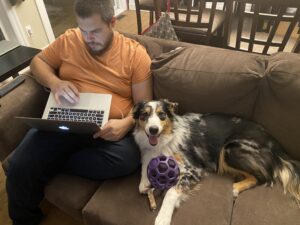 Kory Hodgson
Broker of Record
Kory has an analytical mind which allows him to turn data into metrics and analyze the market and create a strategy for each property and each negotiation. He protects his clients by knowing what affects them and making sure they are properly informed to make knowledgable decisions. It is then no surprise that Kory is investment property oriented. Kory started in the real estate business with an interest in rental properties which is where his passion for real estate emerged.
Kory's clients love his honest, straight-forward, knowledgeable advice and trust he is always working in their best interests. You want his quick thinking and knowledge of process on your side when buying or selling your home!
Kory has a passion for electric vehicles, is very interested in the stock market and consistently cheers for the Green Bay Packers.
Daisy Hodgson
Sales Representative
With a background in management and human resources you would not be shocked to find out that Daisy is extremely organized, very thorough and has an immense passion for ensuring her clients are well cared for. Daisy has long sought opportunities to help others and make a real difference. Her high social acuity and overall like-ability results in a house hunting experience second to none.
Her expertise in process improvement, regulatory compliance, and risk management ensure everything is running smoothly behind the scenes, so that her clients can relax knowing that their best interests are protected and that their transaction will close seamlessly without undue stress.
Daisy cares for her clients like family. Never will you feel pressured, or unappreciated. She routinely goes over and above. Not only does she find the most appropriate properties on the market, but often times she has great suggestions for which areas would be great to look for future listings.
Daisy loves family vacations in Florida, the MCU, and training with her Australian Shepherd named Lucy.